2021 Josie Music Awards Modern Country
Entertainer of the Year!
Reviews for Upcoming Album, "When I See You Smile"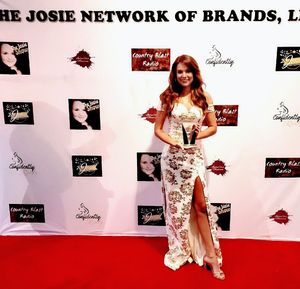 2021 Entertainer of the Year for the Josie Music Awards and Nashville America Records Artist, Kari Holmes, is a woman of substance. Blessed with beauty, an angelic voice and high energy performances, she is taking the music scene by storm.  In September of 2021,she was nominated for 5 Josie Music Awards, which is the largest independent award show in the US, and was invited to perform her new single, "When I See You Smile," during the televised ceremony. She was nominated for Entertainer of the Year, Artist of the year, Vocalist of the Year, Song of the Year and Music Video of the Year (for her song, "Deserves to be Loved) in the modern country category. Kari took home Entertainer of the Year.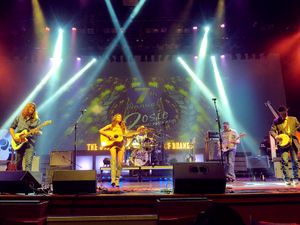 With 200 shows a year on average touring with her full band as well as acoustically, it is no surprise for her recognition of entertainer of the year. Kari Holmes is fierce, exhilarating and nothing you've ever heard or seen before. She is vivacious when she hit's the stage and is often called the energizer bunny. With her pure, big vocals to go along with a jaw dropping performance, it's no wonder why people are falling in love with this country sweetheart.
Read more about Kari on her bio page.
You can catch these videos on these networks, and more national networks